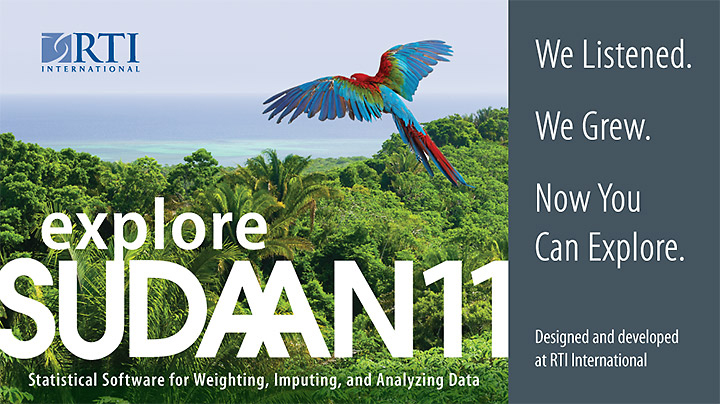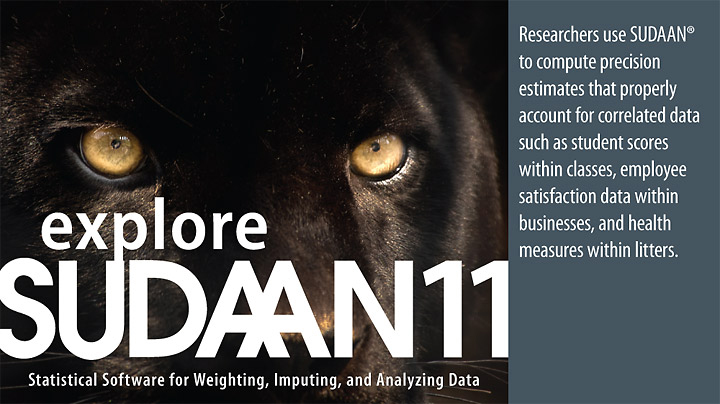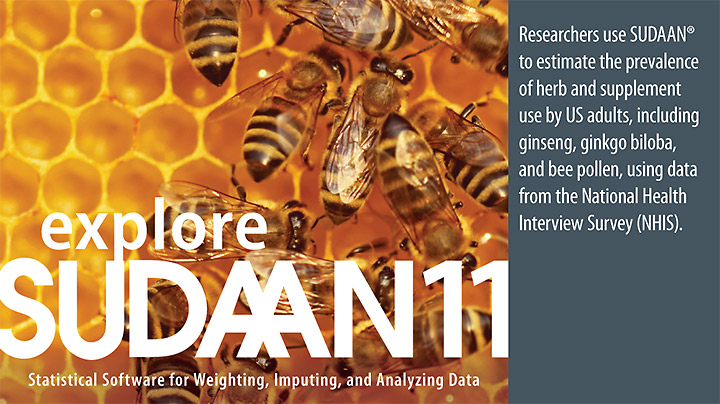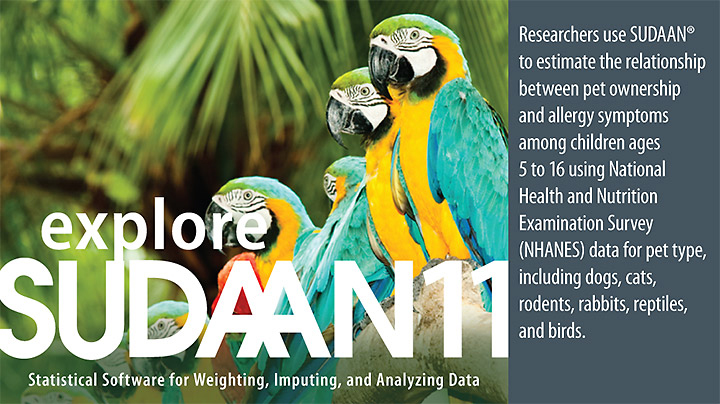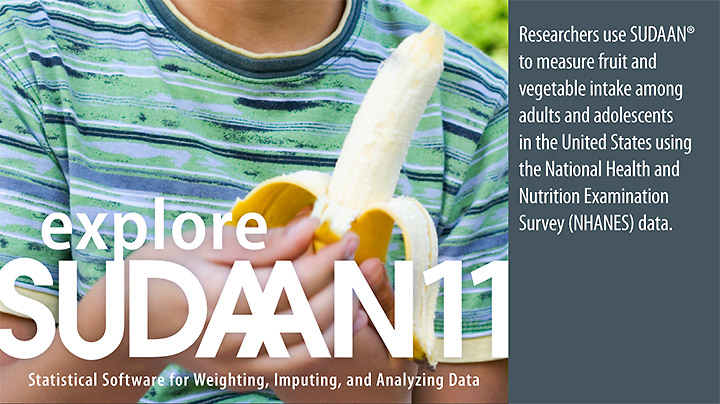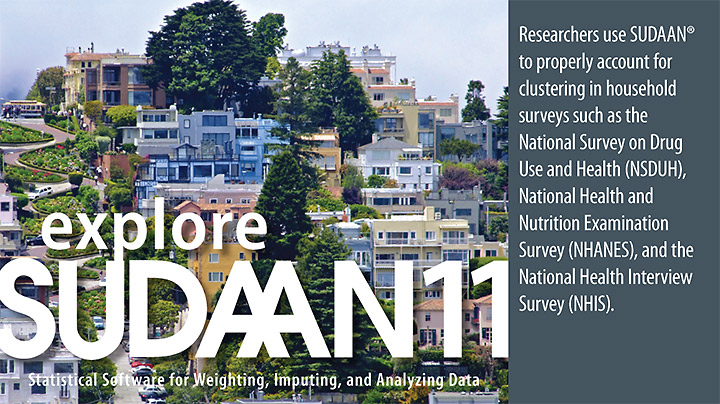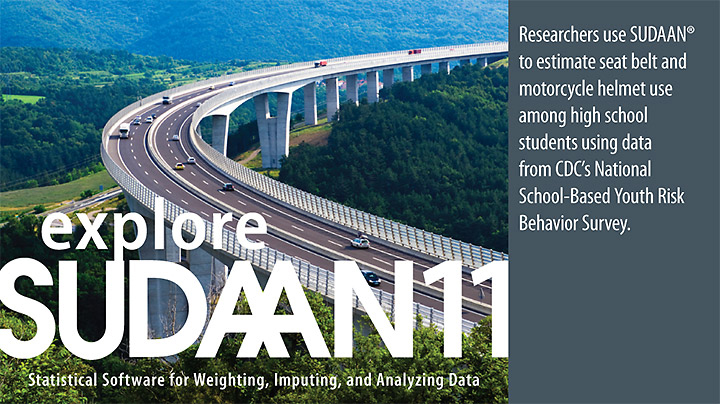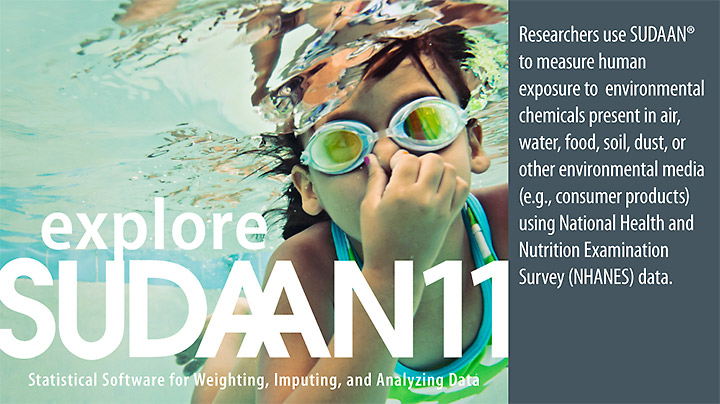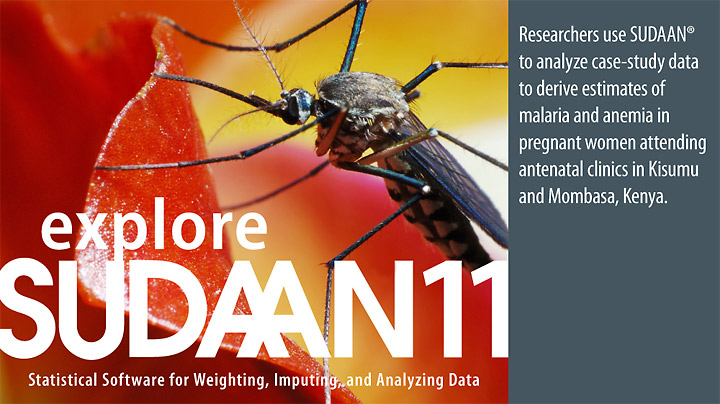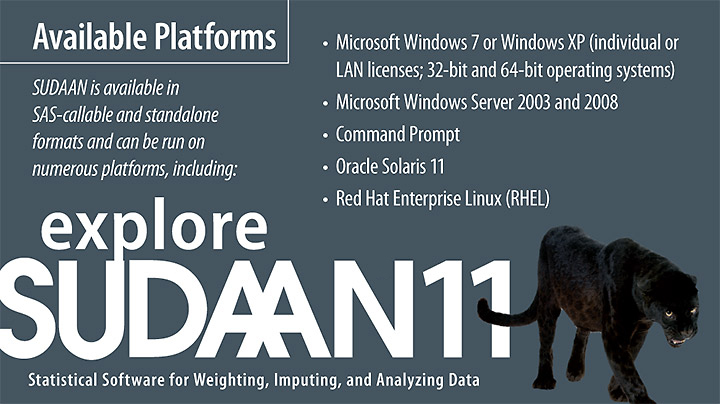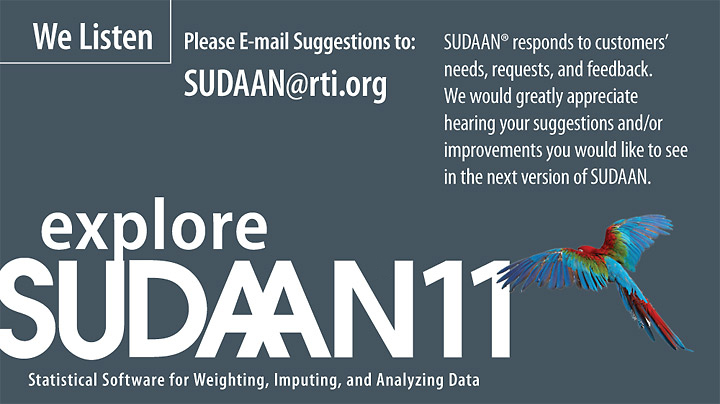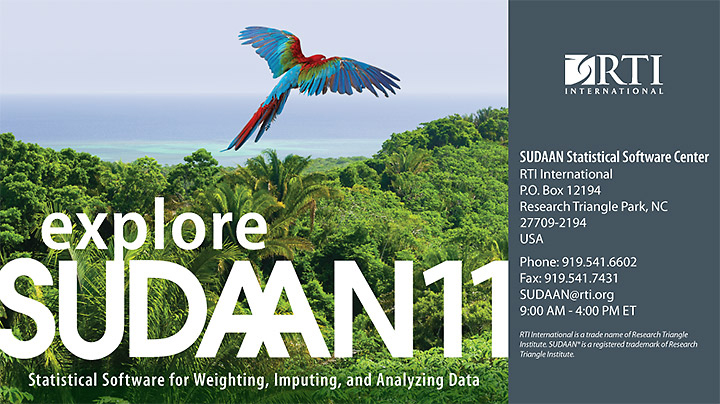 SUDAAN News Releases
01.12.2018
SUDAAN does not work with SAS 9.4 TS1M5
SUDAAN installed under new SAS 9.4 TS1M5 experiences a Bridge Failure error. We are actively working on the newest version of SUDAAN which will work with 1M5. The only workaround for current problem is to install SUDAAN under the previous version of SAS.
10.15.2017
SUDAAN Training Course
We will be offering our SUDAAN One-Day Descriptive Procedures Course and One-Day Modeling Procedures Course in Rockville, MD on December 11 and 12. Registration information for this course, in addition to future course offerings and course descriptions, can be found on our SUDAAN website at SUDAAN Training. Please find a description of the course below as well.
SUDAAN Course Descriptions
12.6.2013
SUDAAN 11.0.1Supports SAS 9.4
SAS-Callable versions SUDAAN Release 11.0.1 have been verified to work correctly with SAS 9.4.SUDAAN users who upgrade to SAS 9.4 are reminded to modify your sasv9.cfg file so that SAS 9.4 will recognize the SUDAAN procedures. Detailed instructions for modifying your sasv9.cfg file may be found in the SUDAAN installation guide. Please refer to section 6.2, 7.3 or 8.3 in the Windows installation guide or section 3.4 in the Solaris and Linux installation guide.