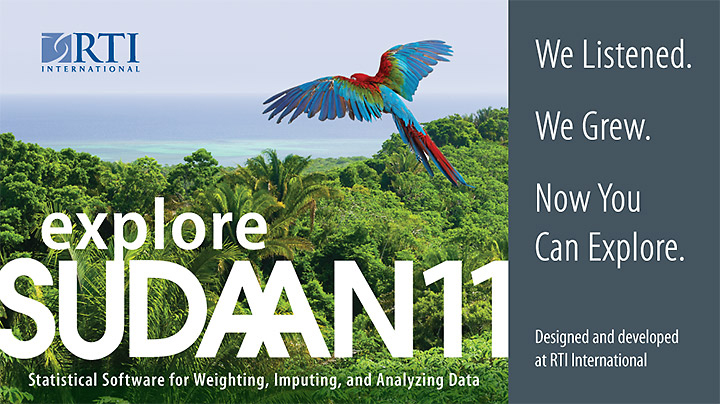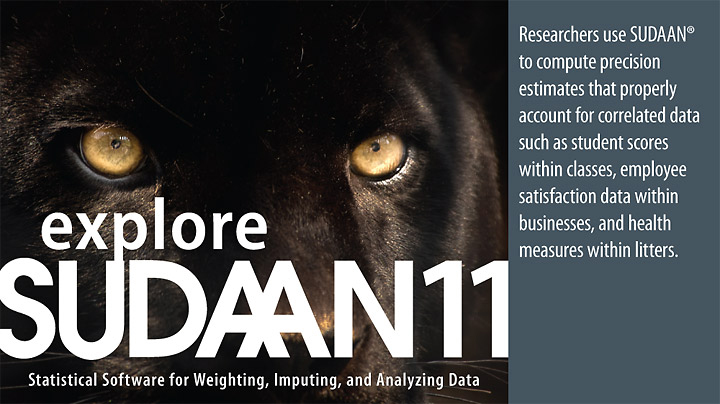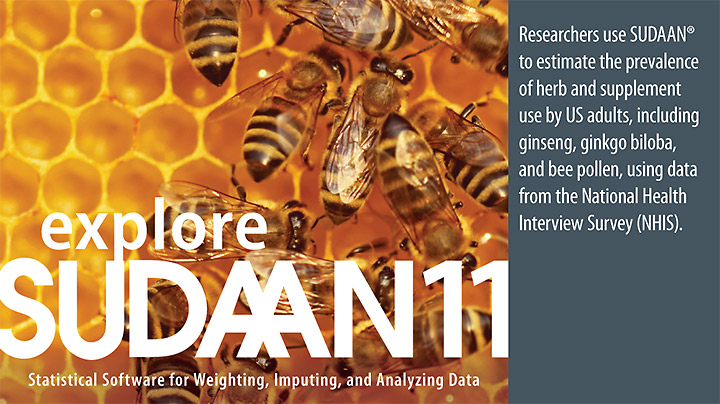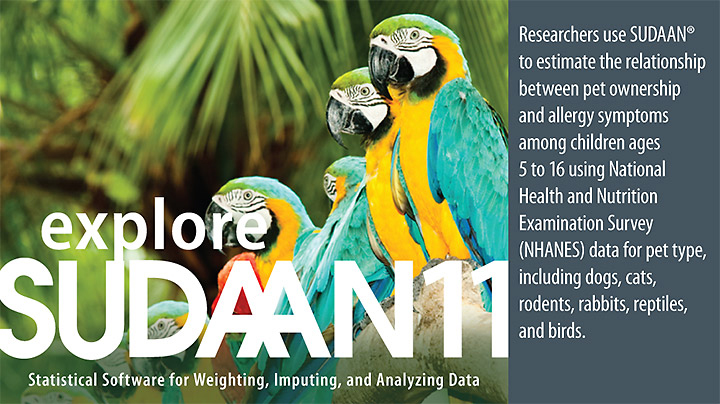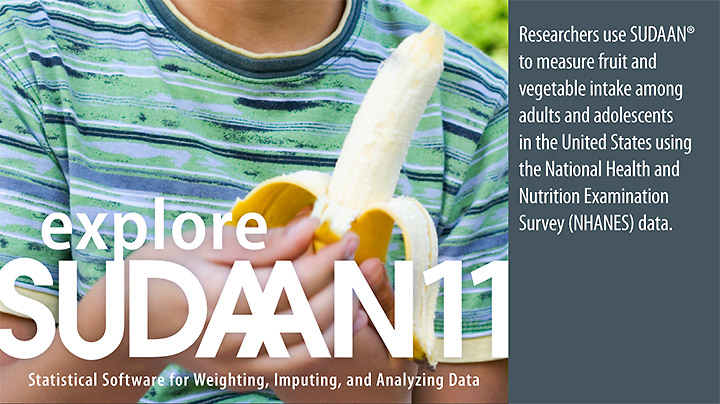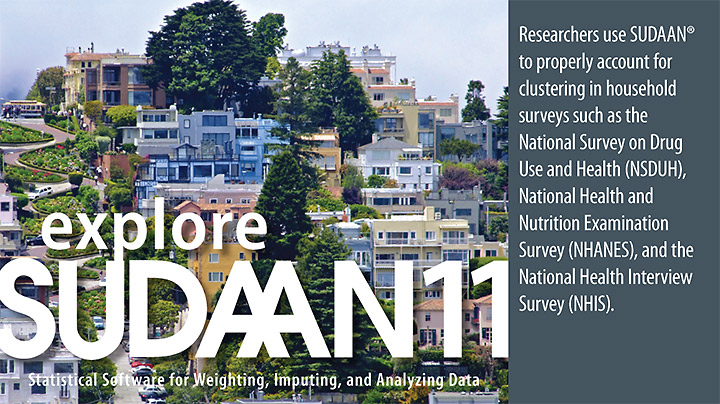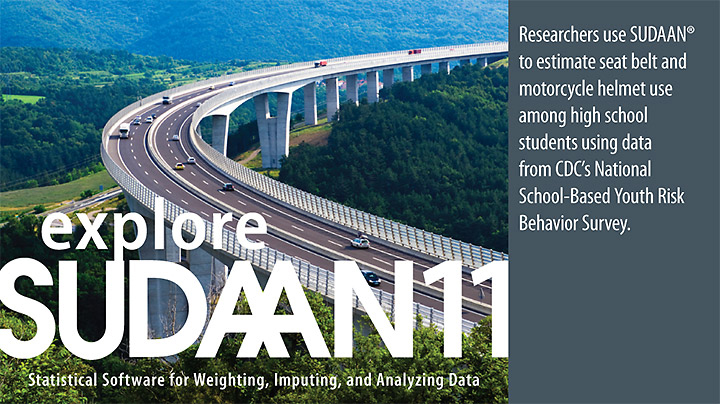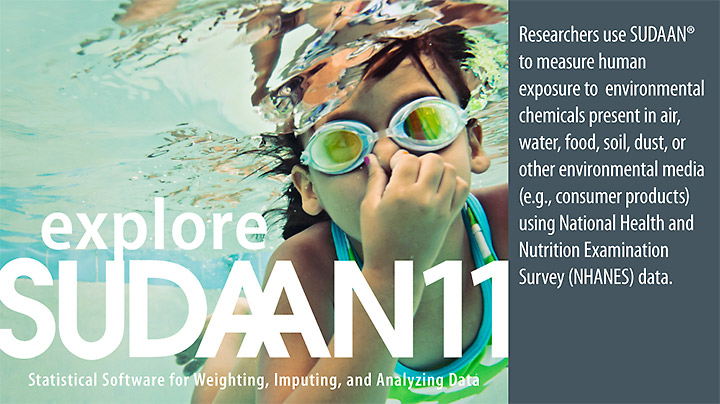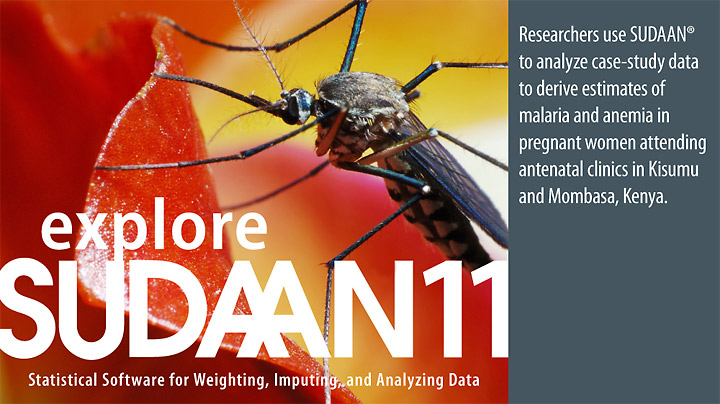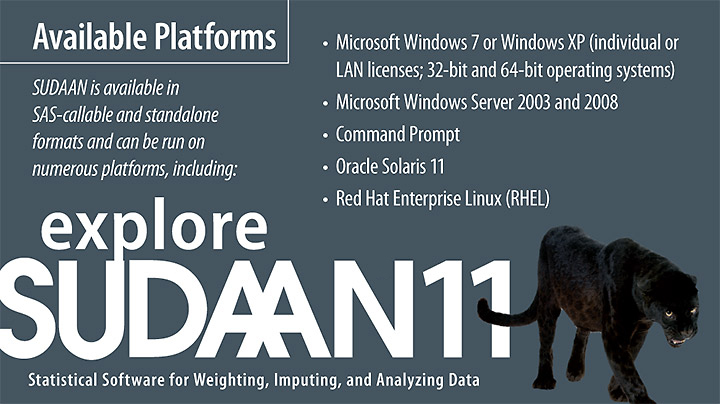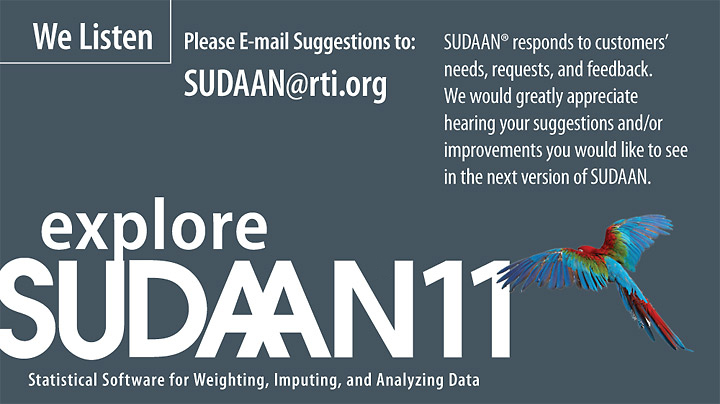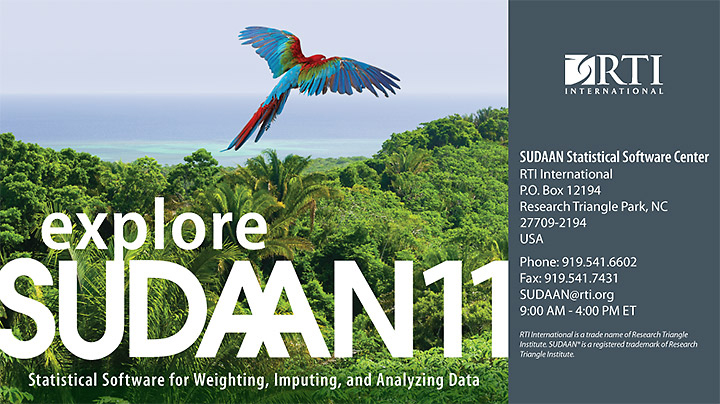 SUDAAN News Releases
04.04.2019
SUDAAN 11.0.3 Install Common Errors and Solutions
Some customers experienced installation error when install SUDAAN 11.0.3. Please click here for solutions.
10.16.2018
SUDAAN Training Course Schedule for 2019 is available now
The courses can be registered through regular SUDAAN shopping site. For course details please click here.
05.07.2018
SUDAAN minor release 11.0.3 is available now
SUDAAN 11.0.3 is compatible with SAS 9.4 TS1M5 now. For changes and new feature included in 11.0.3 please click here.